Hello world! It's officially the new year and our team felt this would be the perfect time to launch our blog to keep all you educators, Edtech enthusiasts and global change-makers informed on what we have going on here at Belouga. What a year 2016 was! We started with one mission of connecting classrooms around the world and saw this idea adopted by teachers around the world with open arms. A truly incredible experience!
During the months of September-December 2016, we launched our beta program. The goal of this program was to understand the value the platform can provide to teachers around the world looking to connect their students with students in different regions around the world. Aside from learning from each other, one of the main goals of Belouga is to improve global education by providing supplies for schools in need. This is accomplished through student's earning points for their engagement on the platform. For the launch program, three schools were featured in our Impact program, who desperately needed supplies, and a goal number of points were set to trigger these supplies. These schools and the supplies needed were the following: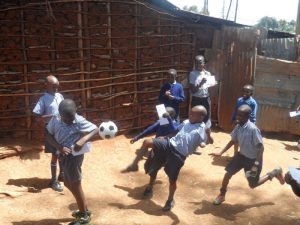 Cheery Education Centre (Nairobi, Kenya)
Tablets needed to connect their 400 students to the outside world.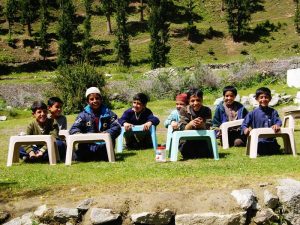 Project Naltar (Naltar, Pakistan)
Youth archery sets needed to instill confidence in students by teaching them recreational activities.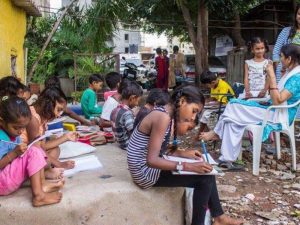 Disha- The Footpath School (Gujarat, India)
Solar power lanterns needed to continue teaching students after sunset.
We started the program with 50 teachers from 14 countries, and set a pretty ambitious goal of 500,000 points. We knew if we could successfully achieve this goal the outcome of global connections and collaboration would be huge. Well, just hours before the holiday break began in North America, our team and community of teachers and students received an early gift- the impact campaign has been completed! Overall, there were a total of 232 teachers from 37 countries who participated in the beta program, totaling over 46,000 interactions between students! Global impact achieved. 
So, now that it's 2017 and our beta program is wrapped up you may be asking yourself "what's next"? Our team has some MAJOR updates planned for the new year, along with opening up the platform publicly to classes worldwide to continue our mission of global collaboration. Additionally, we plan on frequently posting to this blog to share new updates from our team, highlighting global issues and feature some of our favorite articles from educators around the world making a real difference daily.
2017 is looking like the adventure of a lifetime and we can't wait to have you involved in the journey!